You may be confused to find the best destination to spend your long holiday. if you have 25 days off and you do not know where to spend your days to get fun activities, then you are recommended to visit Vietnam to see the beauties offered. Viet Bamboo Travel offers you a special tour package to spend your long Holiday to see the beauties of Vietnam Nature. You can enjoy the complete tour in Vietnam during your long vacation. This must be really fun and becomes your best holiday experience ever. So, what will you get when booking this complete Vietnam tour?
Enjoy Your First Week of Vietnam Tour
The first and the second day will be fun because you start with Ho Chi Minh City tour and visit some old buildings around and then you will be escorted to explore the Cu Chi Tunnels that is really amazing. Then, you will go to Can Tho on the third day and enjoy beautiful scenery during the trip. You will be taken to Vinh Trang Pagoda and enjoy a boat ride along the river. You will be spending your day in Can Tho until the next day and get back to Ho Chi Minh City for the next exploration. From Ho Chi Minh, you will be transferred to Mui Ne and enjoy the beach scenery and you will spend your day in Mui Ne until the seventh day.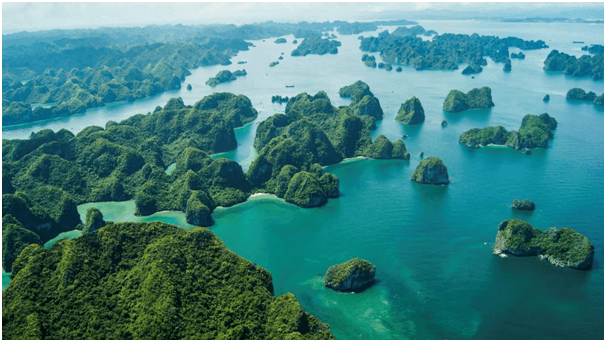 The Second Week at Vietnam Great Landmarks
You have finished your first week of the tour, and then you will continue your eighth day from Nha Trang. But, you will be taken to Na Trang along the coast as the best and the most popular destination with its long beach. You will be spending your days in Na Trang for 4 days and you will be doing some nautical activities such as diving, snorkeling, and much more. You can enjoy Na Trang Full day boat trip in the ninth days and have some fun with beach activities. After that, in the eleventh days, you will leave Na Trang for Quy Nhon and see the ancient heritages and ruins and then from Quy Nhon, you will be escorted to Hoi An and visit an old port from the 17th century and other landmarks for overnight. You will be spending your days in Hoi An up to the fourth days.
Enjoy Your Third in Hue and Quang Binh
From Hoi An, you will be taken to Hue and enjoy your day in the former imperial citadel. The next day, you can have Hue full day Boat trip to drive to Perfume river bank and go through the river to visit Thien Mu Pagoda and other beautiful places. From Hue, you will be escorted to Quang Binh in the sixth days and visit Vinh Moc Tunnels and other nice attractions. After that, you will go to Ninh Binh, Hoa Lu to visit Tam Coc Cave, and then visit Hanoi. In this Vietnam Tour 25 days, you will have Hanoi city tour for one day and then in the next day, you will be escorted to Halong Bay as the most popular tourist attraction in Vietnam. In the 22nd days, you will visit Lao Cai and Sapa to have an amazing traditional tour to visit some villages around and have trekking to the villages until finally, you finish your Vietnam tour in the 25th days in Hanoi.