With summer nearly here, it's time to start making plans for the festivals happening in your area. Do you live in Georgia or have plans to visit? If you do, you need to learn about the big events that happen in the state when the sun comes out and the heat rises. Georgia hosts a variety of festivals, each a little different and with something for everyone to enjoy. As a result, you have plenty of choices. Here are the top four festivals happening in Georgia this summer that you should be sure to attend.
Atlanta Food & Wine Festival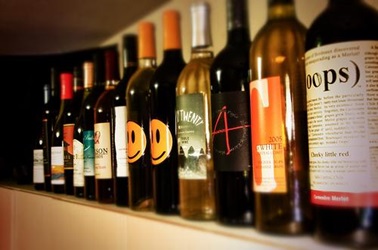 Image via Flickr by Max and Dee
The Atlanta Food & Wine Festival will have everything you need to enjoy some time outside with friends or a date. What better way to spend a summer day than sipping on cool wine and sampling delicious Southern food? You can attend numerous events hosted at the festival priced between $55 to $85, or you can purchase day passes ranging from $160 to $475. These events include nightly tasting tents, a Southern-style brunch with beer, local culinary business specialties, and much more. The festival starts on May 31 and ends on June 3. 
Penny McHenry Hydrangea Festival
Kick off summer with a celebration of the dazzling flowers that the shining sun brings out? The Penny McHenry Hydrangea Festival features vegetable garden exhibits, designer garden displays, a judged flower show, and a hat parade! The hosts of the festival want to bring as much of the community together as possible. Therefore, a lot of the events and exhibits are free. The paid events at this festival cost $25 to attend. The celebrations start on June 2 and end on June 3. The festival was named after the late Penny McHenry, who founded the American Hydrangea Society in 1994. 
Georgia Mountain Fair
For those looking for a festival to take their entire family to, the Georgia Mountain Fair have events for everyone. Every day of this week long festival features a new live musical performance, such as T. Graham Brown, Etta May, Joe Diffie, and more. Younger attendees can visit a number of exhibits where they have the opportunity to learn about Georgia's history and culture. Families can also take their kids on a number of carnival rides for a great thrill! Admission to the festival is free and the events lasts from July 20 to the 28.
Shrimp & Grits Festival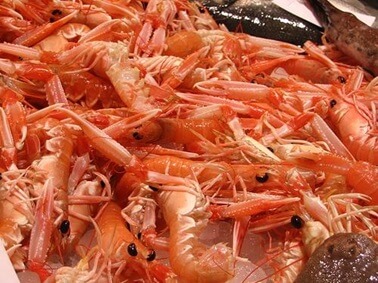 Image via Flickr by geese
Can't afford to miss a trip to the beach during the summer? Then you have to make time to attend the Shrimp & Grits Festival on Jekyll Island, a small island north of Jacksonville. The festival hosts live music, activities for children, and an artists market, and a number of the state's most revered shrimp vendors will be there to tempt you with their best shrimp and grits recipes. 
You do not have to pay for admission, but the special events and vendors have a price tag. This festival runs from September 14 to 16, making it an ideal way to end your summer. You may want to reserve a hotel room in nearby Brunswick to stay for the entire event.
Mark all of these festivals on your calendar to attend as many as possible!