Alpharetta is a northern suburb of Georgia's capital, Atlanta. The city has many tourist attractions, including the Alpharetta Arboretum, Verizon Wireless Amphitheatre, and the North Point Mall. Additionally, it is home to famous upscale neighborhoods such as The Country Club of the South and the ADP Company.
Due to a high influx of visitors to the region, both local and international tourists, plenty of excellent places to dine are available. Whether you want comfort food, Southern-style locavore eats or prime steaks, every restaurant delivers unique services to all its guests.
Smokejack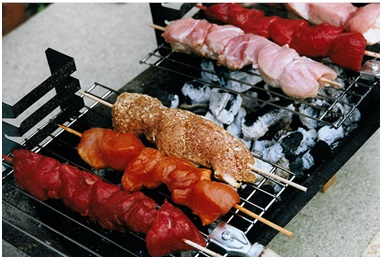 Image via Flickr by Richard Leonard
When planning a trip to Alpharetta, consider booking a hotel near the restaurant you want to visit.
The Smokejack restaurant (29 S. Main St.) was initiated in 2004 by Dave Filipowicz, and its location is in the Alpharetta historic downtown. Typically, the restaurant serves upscale Southern-style comfort food and barbecued meat. The dining room has an excellent setting: a combination of modern designs, restored brickwork, and exposed beams.
The executive chef at Smokejack, Johnny Umberger, serves delicious barbecue, such as pulled pork shoulder and baby back ribs — the top-reviewed dishes in the restaurant. Moreover, you can order other dishes such as Brunswick stew and baked beans.
Wildflour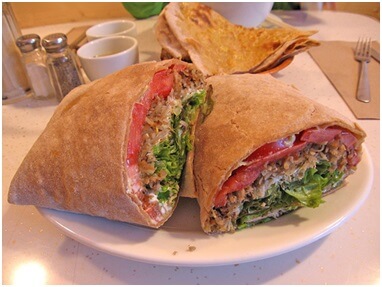 Image via Flickr by moriza
Wildflour (5815 Windward Parkway, Suite 210) started in 2007 in Roswell and later moved to Alpharetta. It is among the most popular eateries in the city. Chef Michael Field runs the small family-run cafe, which is open every weekday and Saturday.
The cafe has received many awards, including Best Presentation, Best Dessert, and the People's Choice Awards in 2014 during the Taste of Alpharetta Culinary Competition.
Due to its popularity, the restaurant fills up with guests, especially during the peak lunchtime hour. The top Wildflour eats are the sandwiches made from homemade bread and rosemary chicken, salads, sides, and soups. You can order innovative dishes which include chicken and biscuits, duck and bacon, caramel cronuts, flambe pizza, arugula mushroom salad, and salted caramel cakes.
South Main Kitchen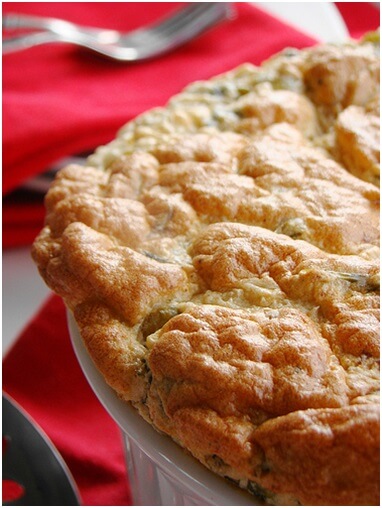 Image via Flickr by Vegan Feast Catering
The South Main Kitchen (9 S. Main St.) is an additional modern setup in Alpharetta's outstanding dining areas. The business began in 2014, and it has been gaining in popularity over the years. With Christy Stone as the executive chef, the restaurant serves contemporary American foods, which receive excellent reviews from many guests.
Located in a 1902 building in historic downtown Alpharetta, the South Main Kitchen dining room is inviting and has a communal setting that encourages the social aspect of dining.
Top-rated dishes in the restaurant include Brussels sprouts with bacon and the duck breasts with sausages. Additionally, South Main Kitchen offers the latest eats which include Springer Mountain chicken, salmon, peanut butter tart, grilled scallops, and half-rack ribs.
When planning a vacation to Alpharetta, you can select from among many eateries depending on the food, setting, and atmosphere of the restaurants. Every dining space is truly unique, so take your time to explore, eat, and enjoy.