Reykjavik is one of the continent's smallest capital cities adorned with colorful houses, lagoons, and natural resources that attract tourists from different corners of the world. Taking a tour to this mesmerizing city might be your best decision! This northernmost capital city of the world has only a few hours of sunlight during the winter, however, the summers are shinny and bright throughout the day. The creative spirit of the city with its scenic volcanic landscape, amazing architecture, and breathtaking hot springs, for which the citywas named "Smoky Bay", will evoke travel bug in you!
Once you reach this beautiful scenic destination, you can look for local car rental service at Reykjavik Airport, whichwill help you to see the best of the city and outside it. In addition, if you have a true passion for travelling, Reykjavik's best dinning places would attract you since it is a haven for foodies. You can take the best advantage of your trip by finding the finest dinning places, restaurants and cafés in Reykjavik! Several places offer both traditional and contemporary dishes with the growing food culture.
The city has excellent reputation with its great number of quality restaurants where you can visit and try out the famous Icelandic cuisine. Reykjavik offers the varied delicious meals that display the creative food culture practiced in this city. There are some restaurants and cafes, which you should not miss! One of them is the BakaríSandholt, which is a stylish upscale place that serves a variety of fresh bakery items such as sandwiches, croissants, sourdough bread, pastries, and baguettes that could meet your breakfast cravings along with good coffee. The Slippbarinn is another easy stop where you can experience an intriguing beverage experience if you try their freshly squeezed juices, great selection of cocktails, wines, champagne in the midst of the feisty live jazz music playing.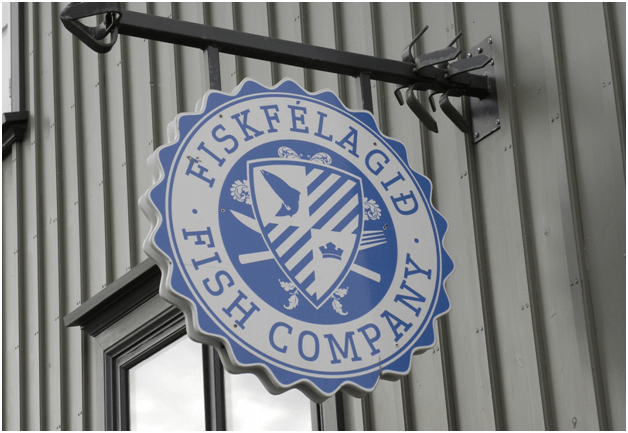 Iceland is the best place for those who love to eat seafood and fish.There are many restaurants and cafes that serve a huge variety of meals made of seafood in Reykjavik. The ÞrírFrakkar has excellent status for representing the nation's finest fish items from halibut, salt cod, fish soup, stew and non-fish items such as lamb, guillemot, whale, etc. You would be able to experience great meals at great prices when you taste their menu of the day. One of the other restaurants that serve freshly caught fish is the Icelandic Fish and Chips, whose thick cut fried fish with fresh salads, delicious dipping sauces, and flavored vegetables will give you the best lunch experiences to cherish for!
The Fiskfelagid restaurant will melt your heart with its trendy excellent seafood experience.This zesty restaurant is located in the cellar of the historic Zimsen building. Here, you can taste moth-watering fish dishes that includes blackened monkfish, lobster spring roll, burnt langoustines, salted cod, etc.
For best dinner reservations with family and friends, the Sjávargrillið(The Seafood Grill) is undoubtedly one of the best places. Along with the driftwood log cabin design and candles lighting up, you can experience the home atmosphere and overall delight of enjoying the spiced bread, spotted catfish, slow-cooked salmon, langoustine salad, and the finest desserts with ice creamserved with fresh strawberries.
Concisely, Reykjavik is the bliss having some of the best cafés, restaurants that offers casual atmosphere with freshly served tasty food with memorable breakfast, lunch, and dinner experiences. The car rental service in Reykjavikwill give you a heads up to begin with these popular spots worth visiting and to hang out with family and friends where you can receive efficient, friendly, and great meals of Icelandic cuisine.