Egypt has a population of one of the fast-growing inhabitants in urban areas by the water. The largest and also the capital is Cairo, which is located on the bank of the River Nile in northern Egypt. It has about a quarter of the overall population, which makes it the most populous cities in Africa and the 13th largest city in the world. Its history is long and rich, and every tourist will inevitably see the world wonder of the ancient world – the pyramids of Giza. Mandatory stop is the Egyptian Museum of Antiquities, Islamic and Coptic museums of art, and a number of mosques (Ibn Tulun, Al-Azhar, al-Muayyad). Tourists visit and Alexandria, Luxor, Aswan and the Red Sea resorts. Egypt is also a mecca for people who loves shopping, and you can buy carpets, Egyptian cotton, selected spices, leather products, miscellaneous antiques, pottery and jewelry – and every tourist should also purchase papyrus. Egypt offers variety of foods, but vegetarians will find plenty of choices for yourself. Traditional dishes include: falafel (fried balls of legumes), mashed legumes seasoned with garlic, lemon and olive oil) and koshary (casserole of pasta, lentils, rice, chickpeas and tomato sauce). Drinking coffee, tea, various fruit juices from sugar cane and licorice, and in some places it is even permitted alcohol consumption.
Sights and tourist attractions in Egypt Valley of the Kings explore the final resting place of Egyptian pharaohs and nobles. Valley of the Kings is situated on the west bank of the Nile opposite the city of Luxor, and has many archaeological mysteries, such as the tomb of Tutankhamen. Refer to the south bank of the Nile, 250 kilometers southwest of the city of Aswan where you will find the archaeological site of Abu Simbel. Here you will find a temple of Ramzes II and somewhat smaller temple his wife Nefertari which are under the protection of UNESCO.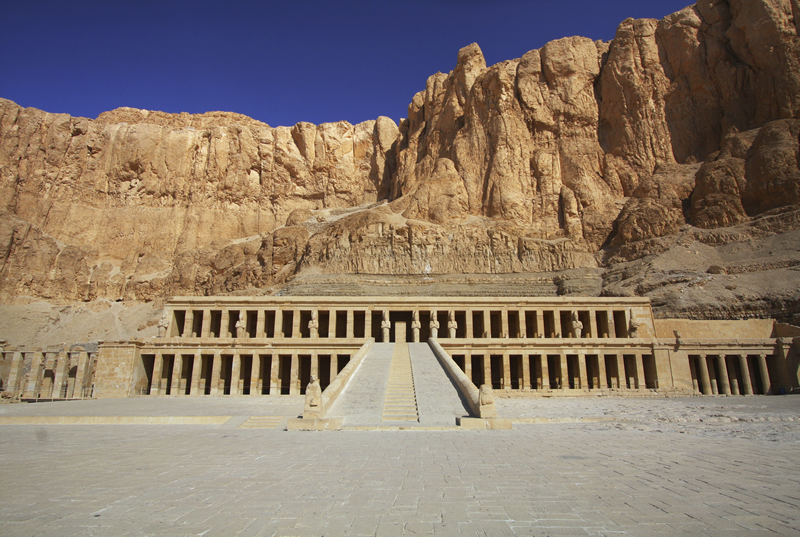 Red Sea
Enjoy diving? Be sure to visit the town of Hurghada on the Red Sea coast. Here you can enjoy sunbathing on long sandy beaches, swim in the turquoise blue sea and fishing. Along the Red Sea you will find many tourist complexes, of which the most famous is Sharm el Sheik. 
The biggest port of Alexandria in Egypt and the second largest city in the state – Alexandria – attracts many tourists. Alexandria National Museum, Mosque Ibrahim Terbana, El Montazah Palace, proclaimed Qaitbay only part of the rich historical heritage of this city that was once considered a center of Hellenistic culture and science.
Egyptian cuisine is partially developed in the context of eating habits back in the past and influenced many neighboring countries. The ingredients are local produce and food composition changes from season to season. There are many vegetable dishes and dishes of legumes that accompany the main dish meal – meat. Meat comes in the table in different forms, as part of a tasty sauce or grill.