When it comes to skiing destinations, Switzerland is hard, if not impossible, to beat. The imposing Alps create some of the most magnificent European landscapes. Meanwhile, the rich culture of the place makes tourists fall in love with Switzerland over and over again, irrevocably and without a cure. Once you go to Switzerland, you're hooked.
If you wish to give skiing a go, or you're a pro at this demanding sport, you can always find some challenging slopes fitted exactly for your expectations in Switzerland, of course.
If you wish to explore beautiful Zurich and engage in some skiing adventures as well, you've come to the right spot. You can combine the two since you can easily reach some of Switzerland's top ski destination from the city.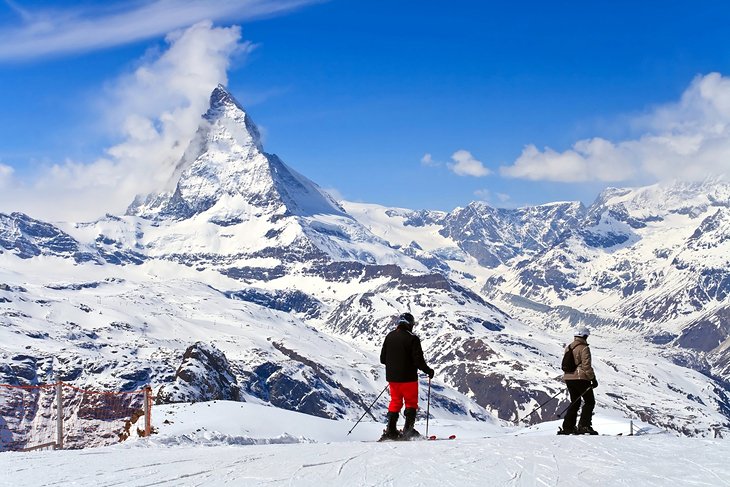 Before talking about the most renowned Swiss skiing resorts, we'll discuss the matter of professional Zurich airport taxi services. If you're thinking of staying in Zurich for a while, to taste the splendor of the city, you have made an excellent choice. The city has something to offer for everyone's taste. In addition, if your wish is avoiding the crowds of people that occupy most public means of transportation, and you don't want to cope with the hassle of whistling after a cab at the airport, booking your taxi services before your arrival is a good practice. You save both time and money.
Next, without further ado, let's discuss how you can get to the most popular skiing destinations.
Andermatt is formally recognized as one of Switzerland's skiing gems, being fitted for beginners and experts alike. The mountain is every skier's dream come true. The town is a 1.5 hours' drive from Zurich. Of course, if you're not thinking of renting a car, you can always choose the train. While getting there will last about three hours, you'll get the chance to absorb the stunning landscapes Switzerland boasts with.
Arosa-Lenzerheide were two distinct resorts until, a while ago, in 2013, they decided to combine what they had to offer. As a result, Arosa-Lenzerheide became one of the most favorite destinations, combining the typical vibe of a Swiss resort, and a wide variety of bars and hotels.
You can get to this resort by car – the drive from Zurich to Arosa lasts about 2.5 hours. Still, if you're passionate about the picturesque views of this stunning country, taking the train is highly recommended, since you'll have the opportunity to soak in the natural splendors surrounding you.
Laax accounts for a major attraction point for winter sports lovers, being most beloved by adventurous snowboarders. How to get there? Unfortunately, there's no train station in Laax. Hence, you ought to take the train from Zurich to Ilanz or Chur, and, afterward, take the bus. The bus ride lasts for nearly two hours. There's also the option of a private transfer, which is more time efficient and reliable. It's up to you to decide whichever alternative suits you best.