As a rule, Ireland car rental offices are located mainly at airports, at ferry piers and, in some cases, at railway and bus terminals. Often, they are located in the city center. Before you reserve a vehicle, you need to check everything well. So, what should pay attention to when you look for a car rental in Dublin:
Age Restrictions
First of all, let's speak about age restrictions. Are you 21 years old? If yes, so feel free to contact the rental car in Dublin. However, it's not a secret that drivers who are under 25 years often have to pay an additional fee. In addition, the choice of cars for them can be somewhat limited.
Transmission
Most of the rental cars in Ireland are equipped with conventional (non-automatic) gearboxes. But cars with automatic transmissions are also available. If you need such a car, we recommend booking it before the trip in advance, in order to avoid unforeseen events.
Additional Options
If you travel with a child or children for whom a child seat is required, inform the car rental office in beforehand. When taking a car is already in place, look at the general condition of seats and check for serviceability.
Check if there is a navigator (if specified in the description of the model) and if it works. Check t also the air conditioner. An important moment is the presence of gasoline – if it is already there – it's wonderful, as it will not be easy to find a gas station.
Tourists with reduced mobility should familiarize themselves with the website of Motability Ireland, which specializes in the conversion of cars and their equipping with manual controls.
In most places where you go, you may not need a car with a four-wheel drive. Also, most likely, it will be more safe and comfortable to rent a car in Ireland with air conditioning than a convertible one. Moreover, Dublin rarely pleases with clear weather – there is mostly overcast. Therefore, another important point is checking the lights, especially fog lights.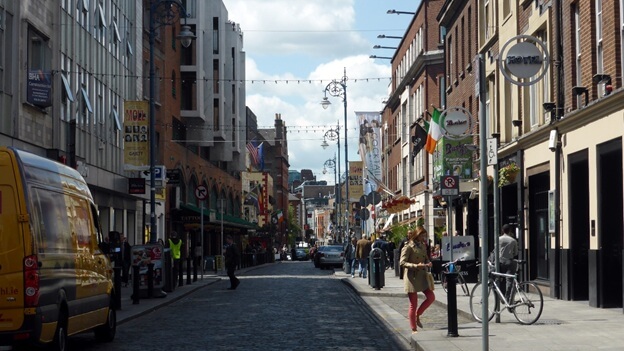 Insurance
Pay attention to the insurance of the car. A significant issue is the rental price. Up to 1000 euro, damage is pay by ourselves; the rest of the responsibility is on the distributor. Still it is necessary to pay attention at the conclusion of the rental contract, whether there is a limit on kilometers.
One-Way Rentals and Cross-Border
It is worth noting that in some cases, there is minimum rental car period for a trip to another country. In addition, renting a car abroad is associated with an increased risk; therefore, representatives of companies offering these services require a larger deposit, in comparison with rent within the country.
Most cars can also travel in Northern Ireland and on the mainland of the UK. For travel outside Ireland, you need to purchase additional insurance. Attention! It is forbidden to transport a car on a ferry. Due to the limitation of insurance, there are certain restrictions when renting luxury cars. One-way rental within the country is possible between certain rental offices for an additional charge. An additional fee is also charged for a one-way car rental at the international level. For some cars, one-way rent is prohibited internationally. Please make sure that the route you have planned is authorized on the selected car.
For example, a famous company Europcar, where you can rent a car in every part of the world, gives no restrictions on the trip to another neighboring country. However, it is necessary to take into account that renting a car in one place and handing it over in another always costs more.