Solve is a newer travel assistance program that can assist individuals with the process of crossing worldwide borders and navigating international airports. The company makes it very simple to fast-track immigration, meet and assist travelers via various agents and more. Solve separate itself from a number of different travel systems by going the extra mile and delivering some extra services to travelers. If you are interested in a truly efficient and simple travel experience you should strongly consider using Solve as a means to improve travel conditions for your next trip.
So what services can Solve Agents provide over other types of travel services available currently?
Amazing customer service: Through the meet and assist options that Solve agents can provide it becomes much easier for individuals to receive personalized support at any airport. Solve agents will be waiting for you at arrival in the terminal and a series of other arrangements can also be made for the process of getting through customs, arranging transportation and local language support. This type of flexible service will guide you through the entire airport and customs process to help you a greater sense than any other border agent.
Native language support: many of the agents through solve can speak multiple languages and as a result it's possible for them to communicate with airport officials in this native language as well as in your own language. This type of translation support can really help with any type of border crossing as well as simply with finding the things that you need in the airport. Never be confused again by airport terminal signs and end up with someone who can speak the language as well as know the airport very well.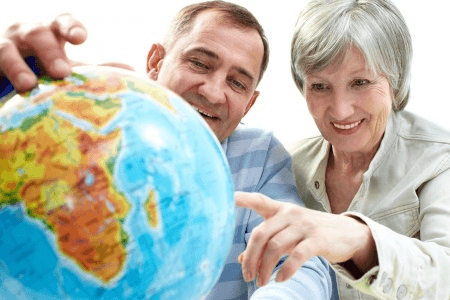 Handling your luggage: With the help of luggage handling you can make sure that all of your items are well tracked at the airport. With solve agents to handle your luggage you can make sure that whatever you are traveling with can be easily carried through the airport and that you can receive the assistance that you need with your baggage through the terminals.
Faster transfers: ultimately what you end up with this faster transfers through customs as well as greater ease with fast-track immigration. No matter what your status may be entering a new country, Solve agents can make the process of actually getting through customs and security much easier. This can clear up any potential problems that could regularly hold you up at the airport or even provide you with ongoing support if you are regularly traveling for work.
A widespread net of assistance: with over 475 airports available and holding agents for Solve as well as partnerships with travel agents Solve is readily available throughout the world. You can travel in comfort as well as save time at all of these various locations and Solve agents can be designed to work well with elderly travelers, individuals, kids, business travelers and more. Regardless of your situation a Solve agent is likely handled a case that's similar to yours and can provide personalized support. You don't need to go to a specific travel agent to get access to the services and they can be procured even online.
Keep some of these top advantages in mind if you are considering travel assistance. Remember that Solve currently offers one of the most comprehensive programs for travelling around the world.