Nestled in the economic heart of Southeast Asia, Hong Kong is an absolute treasure for anyone looking to escape from it all without leaving their home comforts behind. As one of Southeast Asia's largest, and most important business hubs Hong Kong is a popular destination for expats, whether you're seeking a career change or moving to accommodate a promotion or workplace expansion. Something of a 'promised land' for entrepreneurs and families the city boasts an international lifestyle and high standard of living, coupled with opportunities to absorb local history and heritage; from beaches to banks and back again, Hong Kong seemingly has it all. Or does it?
There are several pros and cons to living and working in Hong Kong, which may help you to make up your mind about emigrating to this beautiful part of the world.
Let's start with the positives.
A vibrant, cultural wonder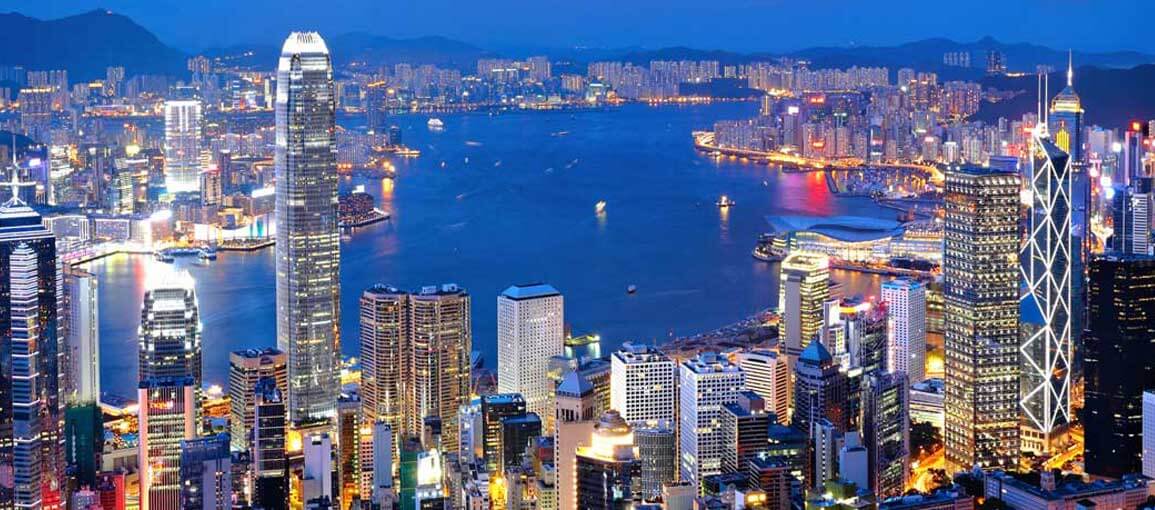 Hong Kong offers expats an exciting blend of east and west, where skyscrapers and packed bars meet traditional temples and an ancient culture. It's a city of contradictions, which provide excitement and interest, as well as plenty of opportunities for exploration. What's more, there are some pretty amazing national parks and beaches bordering Hong Kong so you'll never be far from a scenic view.
You'll be in good company
As you'd imagine Hong Kong is a hub for expats from all around the world; its expat community is a friendly one, comprising children and adults from all walks of life. Those moving to Hong Kong are likely to find themselves amongst friends almost immediately, with advice and support readily available.
Excellent educational opportunities

If you're considering making the move to Hong Kong you've likely researched the local educational system and schools; your child's academic success is perhaps your biggest consideration outside of work commitments. The education system across Southeast Asia is frequently touted as being the best, with pupils achieving excellent results in an array of subjects. The choice of an international school in Hong Kong would yield some fantastic opportunities for your child, including a varied curriculum and excellent after-school activities.
Public transport links are incredible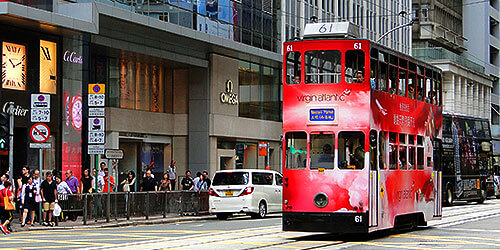 Whether you're commuting to work or traveling for leisure purposes, Hong Kong's public transport network is very efficient. Reliable and clean, the public buses, metro system, trams, and taxis of the city are also incredibly cheap; leaving your car at home each day is an attractive option.
So, what about the cons?
It's no place for wintery wanderers
As cons go, this one might appear a negligible one. However, if you're the kind of person who prefers a wintery evening and roaring log fire to a pair of shorts and a pool party you're in for a shock. Hong Kong's summers are particularly hot and humid, with temperatures regularly soaring beyond 32 degrees Celsius between June and August. Most buildings are heavily air-conditioned, which can make the outside air feel even warmer.
Pollution levels are high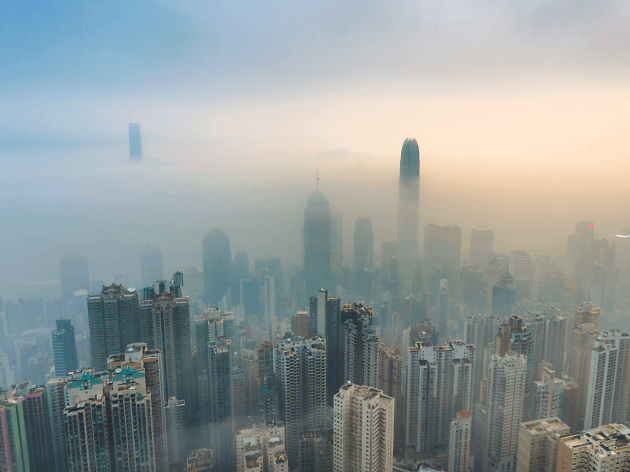 It's no secret that Hong Kong's air is among the most polluted atmospheres in Southeast Asia; the city is frequently veiled in smog, which can make it difficult to see clearly or breathe easily. Emitted by vehicles, marine traffic, and industrial plants, the pollution is carefully monitored by environmental experts. That might bring little comfort to expats though.
High rental costs and small spaces
If you're used to living in a sprawling suburb or an expansive loft conversion, life in Hong Kong might come as a surprise; living spaces in the city are alarmingly small for the prices you'll potentially have to pay. Apartment blocks and residential properties dominate Hong Kong's skylines, but there's a tendency for these to expand upwards, rather than outwards.
A transient city
The burgeoning expat community is always changing; friends that you meet may not hang around long enough to impact your life beyond those first few weeks. The city's high level of expat turnaround is frustrating for anyone hoping to settle down and make firm friends, although it does provide the opportunity to meet new people on a regular basis.
A bustling, exciting, modern metropolis with numerous work and business opportunities, Hong Kong is the ideal destination for anyone seeking career opportunities or a change of lifestyle. Its public transport links, large expat community and very impressive educational system, ensure its suitability for families and entrepreneurs; however, the warm, smoggy summers and high rental prices can put some people off before they've had the chance to explore and fully understand what Hong Kong has to offer.
The decision to relocate to Hong Kong shouldn't be made without first conducting thorough research; however, many families that do make the move benefit greatly from the experience of living and working in this fascinating city.