Bali is a sought after tourist destination for various reasons. Beaches with black and white sands, emerald rice terraces, best spa hotels in the world, bike tours, serene villas, a scope for involving a variety of leisure activities and adventure, and fast boat services to nearby islands, all work together giving you a memorable experience. Having said that, here are a few experiences that you cannot afford to miss out when visiting Bali, so read on to find out more.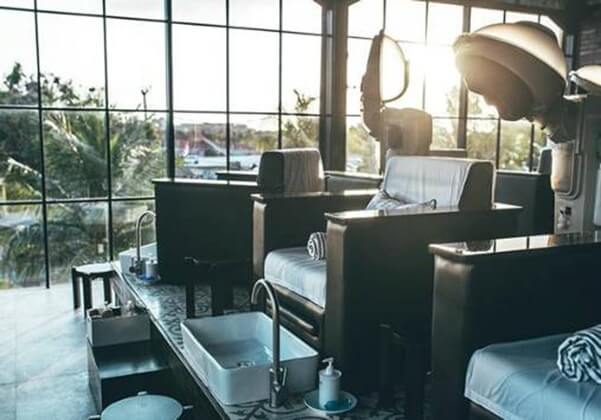 In Bali, AMO Spa is the 'must go to' destination for the ultimate spa experience, especially if you care about how you look. AMO Spa Seminyak  was created by ex-model, actress and New York-based entrepreneur Navia Nguyen. Situated in Petitenget, Seminyak, and Canggu,  the beauty spa offers sophisticated beauty treatments. They include full-range treatments covering hair, nail, beauty, and massage treatments. In the AMO day spa, you can relax and forget all your worries when experiencing the spa's unique simultaneous treatment philosophy. Relax in the comfort of the recliner chairs, listening to the soft music and soaking in the ambience, multiple therapists perform treatments on you. The hallmark of AMO Spa is that it provides long-lasting quality treatments at affordable prices.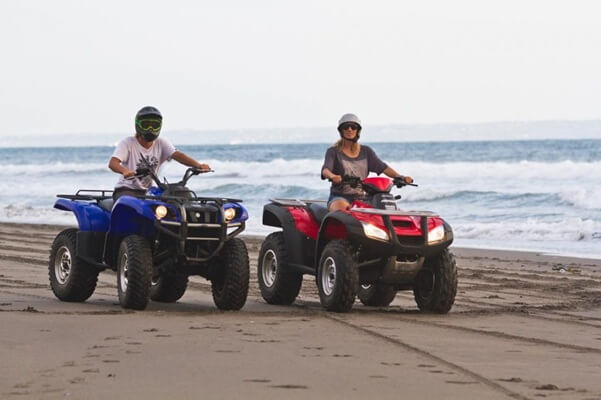 No visit to Bali is complete without a bike tour. And, the experts in organizing Bali bike tours are Bali Island ATV. The powerful automatic quad bikes, ranging from 500 CC to 700 CC, are easy to ride. You can choose to ride a quad bike for an hour or two along the beach sands with the surf crashing behind you or across the rice fields, past sacred temples, and local villages. After completing your tour, you can refuel by treating yourself to an Australian BBQ sausage. The best location for quad biking is Yeh Gangga near Seminyak and offers fun and adventure for the entire family. Visiting international mechanics service the bikes on a regular basis so that they remain in top shape and are always reliable.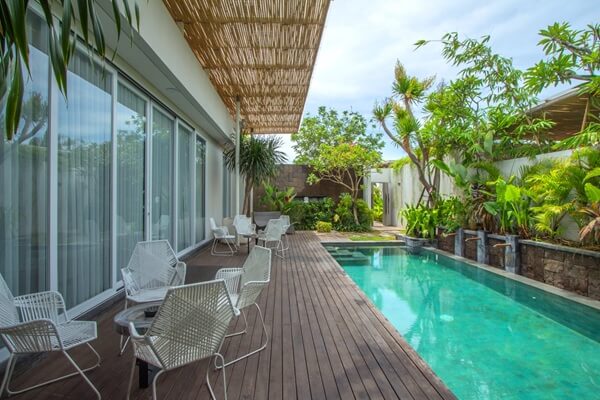 If you are traveling to Bali as a family or as a group and looking for 3 bedroom villas in Seminyak, you don't have to look beyond Hu'u Villas. They give you the best Bali villa experience. Out of the three bedrooms in the villa, two are within the main building. The third one is located separately at one end of the 12-metre private pool. This bedroom comes with a king sized bed, en-suite bathroom, and is fully air-conditioned. The penthouse, designed with relaxation and socializing in mind, has a spacious living room consisting of a large sofa and a 40-inch TV and entertainment system. The sliding type glass doors have to be just pulled back to enjoy the warm tropical breeze. The well-equipped kitchenette comes with fridge, microwave, and oven.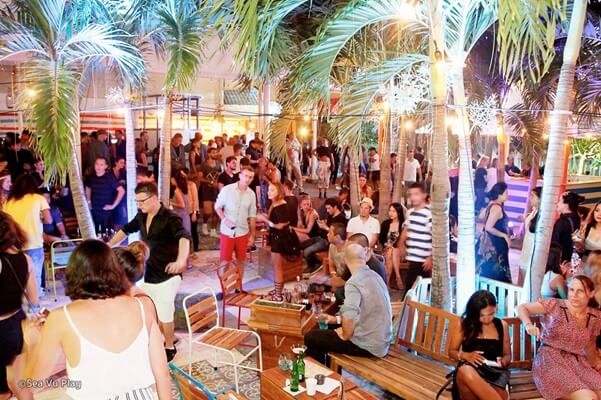 Sea Vu Play is the best place for outdoor fun, eating, drinking, and weekly parties in Seminyak. Sea Vu Play's décor brings maritime traditions, pirate folklore, and tales of yore back to your mind. In the casual tropical bar, you feel at home even if you wear a Hawaiian shirt. Activities start from 11:00 a.m. onwards and you treat yourself to cocktails, delicious fish 'n' chips, and Mediterranean tapas menu. It's one of the most exciting restaurants Seminyak. Other options include dining in the evening or dancing the whole night in the Rum Jungle lined with palm trees. If you want to catch up on sports action, there are more than 10 strategically located TVs. As large tables are available and you can enjoy your time at Sea Vu Play as a group or as a family.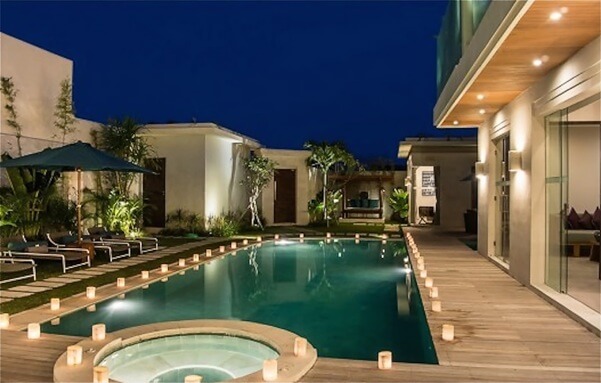 Are you planning a holiday trip to Bali? Finding or organizing your villa accommodation in Bali can be quite a challenging task with as many as 4,000 numbers of holiday villas available for rent in Bali. This is where Bali Villas and More can be of great help to you. They have the expertise and experience to make it a stress-free affair for you. The Bali villa experts can help you choose the right one at the best available price from the best ones handpicked by them at popular holiday locations. It may be a 2 bedroom villa Seminyak or a four bedroom villa in the peace and quiet surrounding Ubud, you'll find what you need.. The complete packages provided by them deliver a perfect holiday experience to you. All that you have to do is fill up their contact form and their experts will come up with best villa options that suit your needs.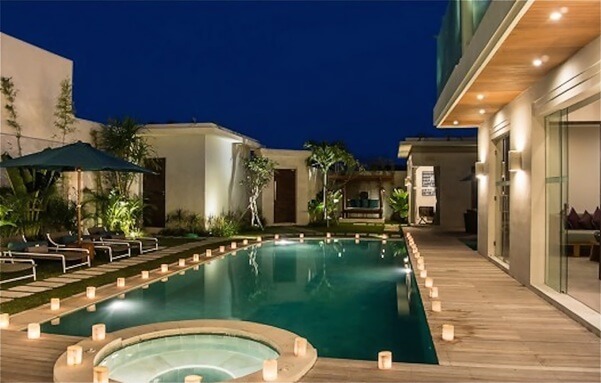 Booking a hotel accommodation in Bali can cause a great deal of stress for you as a search on the Internet will throw up innumerable options. It takes a lot of time to research each option and choose one that best suits your needs. Bali hotel experts, Bali Hotels and More can take the stress out of booking your accommodation for your upcoming holiday trip. They maintain a database of carefully selected hotels in and around Bali. All you need to do is go to their website and feed in your preferred location, check in and check out dates, number of guests and the preferred price range. Looking for hotels in Seminyak Bali on the beach
 Their experts will come up with best options keeping in mind your specific requirements.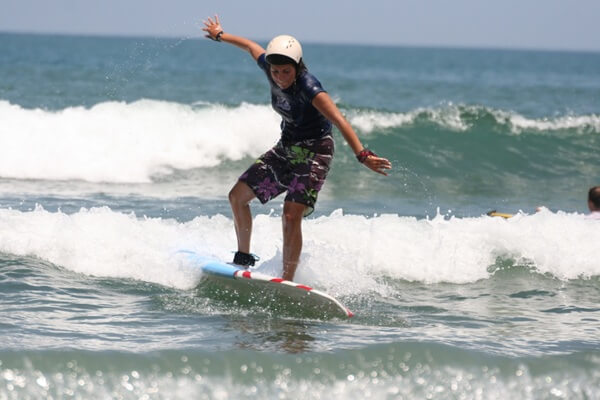 The Indonesian archipelago consists of more than 17,000 islands. As far as travellers are concerned, there is only one and that is Bali, a volcano-dotted, beach-fringed paradise. The options for Bali activities are endless and while it may be tempting to spend a week lying by your pool it really is worth getting out and about and exploring. How else can you experience a village stay, reef diving, scuba diving, snorkelling, bike tours, and more? Leave the job of identifying and organising the tours to the experts Bali Tours and More. Just tell them what your preferences are and they will chart out the best options to suit your budget. Yoga is also very popular on the island an huge numbers of people visit each year for fantastic retreats in Bali where you can spend your days developing your yoga practice, guided by expert teachers and your evenings socializing with like minded people.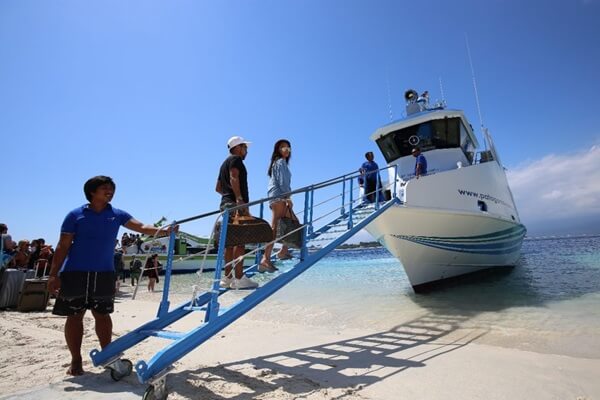 The Patagonia Xpress offers the newest way to visit the Gili Islands, consisting of Gili Air, Gili Trawangan, and Gili Meno. This Gili boat can  accommodate as many as 174 passengers at a time. The Patagonia Xpress starts from Benoa Harbour in Bali. It goes via Padangbai and Gili Trawangan to Gili Air. On the way back from Gili Air, it proceeds to Benoa via Bangsal, Lombok, and Pandangbai. The key features of the Patagonia Xpress include an air-conditioned salon, four 32-inch TVs with flat screens, free Wi-Fi, luxuriously comfortable seating, and modern toilet facilities. Those that want to enjoy the tropical sun, enjoy the scenery, and the feel the breeze against their faces can go to the large open-air upper deck. When it comes to safety, Patagonia Xpress has it all – safety equipment, life rafts), and life jackets for each and every passenger. A Bali visit is never complete without a trip to Gili Islands on the Patagonia Xpress.