If you're traveling the world in the winter, it's best to make a stop in beautiful Australia. The capital city of Sydney is especially lively in the winter months, and there are many things to do for all types of people. Aussies that are traveling from other cities and areas of the country will also find an endless amount of stimulation in the city, from the infamous Opera House to the many museums. Check out these five things to do in the winter in Sydney, and get you and yours out of the house for some Down Under fun!
Taronga Zoo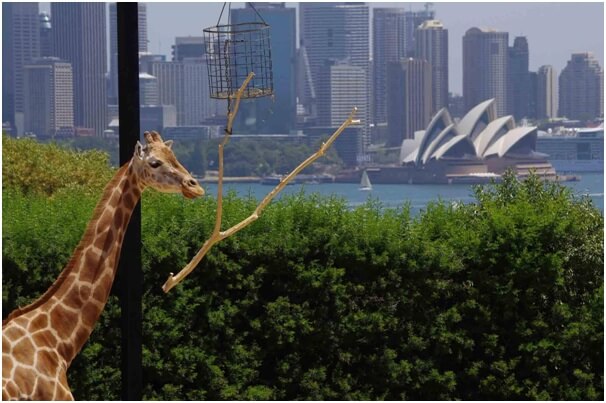 With exotic animals and native Aussie fauna, the Taronga Zoo is fun for all ages. Where else in the city can you find giraffes, elephants, and a huge chimpanzee community? Nowhere! The Taronga Zoo has educational plaques and signs all over, so voracious readers will enjoy their time with the animals. You can learn about the platypus, the first (and second!) birth of Australian elephants, and deep dive into the study of chimpanzees and their behaviors and similarities to humans. It's a great place to spend an entire day with a loved one, your friends, or your family. Great for budding photographers, too!
Royal Botanic Garden
In keeping with the flora and fauna theme, the Royal Botanic Garden in Sydney is another place you can have a relaxing winter day — and you'll learn something, too! There's so much to see and do at the Royal Botanic Garden, from talking to botanists and biologists to learning about the science of native plants. Located in Sydney's central business district, you can easily purchase food and pack a picnic inside. It's also right on the Harbour, so you can see the Opera House and all the greatest sites of Sydney as you live among leaves and flowers. There's a natural amphitheater that sometimes boasts performances, and there's thirty hectares to explore and walk through. One of the most beautiful and intricate sites is the hand-sewn seawall that runs from Farm Cove to the Opera House. You won't want to miss a thing at this beautifully located gem!
Sydney Tower
Also called the Sky Tower, Sydney Tower is the tallest structure in Sydney. It is also the second tallest structure in the Southern Hemisphere. It is in the central business district, so if you are at the Harbour, the Opera House, or the Botanic Gardens, you will not be able to miss this towering sight! Visitors and locals enjoy the views of Sydney from the top, and there are restaurants and gift shops in the tower, as well. There are four distinct levels to the tower, and the observation area at the top is second to none. Don't miss the Tower Clock, either!
The Sydney Opera House
Don't think you can spend any season in Sydney without several visit to the Opera House. The massive structure is a performing arts venue of the highest order, and it is well-beloved by both tourists and locals. Home to symphonies, operas, plays, and many other public arts events, more than 1.2 million people annually attend more than 1,500 performances and events at the Opera House. With endless views and angles for photographers, as well as tickets to events at every price, the Opera House is a year round attraction that's not to be missed.

Explore Newtown's Street Art
If you're a fan of graffiti and semipermanent paintings, there's street art galore in the Newtown area. While Sydney mixes high culture and low art, there's nothing better than exploring the streets with a good eye and a camera. You'll ever want to leave Sydney!
Author
Lauren writes to urge and attract not only herself but hopefully to motivate and inspire others as well, to wander, experience and see more of this amazing world we call home. Whether it be luxury, budget, or everything in-between, she is highly fascinated with each and every culture. She occasionally writes for World Travel Bound.